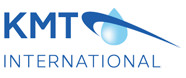 MegaMacs Special Offer
Client Login
(510) 713-1500
(510) 713-1500


Discover the many advantages of MegaMacs
Modular construction

Modular construction means faster on-site set up. MegaMacs has a power source to drive various equipment used to remove sludge from the vessel being cleaned. Each of the main modules are installed on standard wheeled chassis with a saddle for common truck connection, as well as lighting and brakes to make them fully portable and to eliminate the need for cranes or heavy lifting devices during job site set up. No on-site preparation is required. Both modules are equipped with hydraulically operated legs, which allow for levelling and use on uneven surfaces.

Safety throughout cleaning
All MegaMacs equipment is hydraulically driven. The system continuously monitors the atmosphere inside the tank and common grounding. Should one of the parameters be out of balance, the system has a built in automatic shut down. The system requires limited personnel presence inside the tank.
Maximum process mechanization and system flexibility

The MegaMacs system is innovative, ergonomical, and extremely operator friendly. The system is designed for automated tank cleaning - minimum manual work is involved during cleaning process. The MegaMacs system is highly flexible. Initially it was specifically designed for crude oil storage tank cleaning, but its evolution has allowed it to be used for variety of different applications such as oil sludge pits and lagoon cleaning, catalysts storage tank cleaning, rail road tanker cleaning, as well as the cleaning of various vessels, barges, etc.

Environmentally friendly

Use of the MegaMacs system will reduce disposable material up to 10 times. Previously disposed hydrocarbons are returned to the customer, and there is a drastically reduced impact of contaminated materials transportation. The site is never contaminated, preserving it in original conditions.
The system consumes minimal water or cleaning solution during washing operations through the use of water or cleaning solution re-circulation. A fully automated system, there is minimal operator exposure to risk inherent environments.

Unparalleled efficiency

MegaMacs is able to clean large storage tanks (from 5000 to 200000 cubic meters) containing commodities such as crude oil, bunker fuel, slop oil, asphalt, etc. The system can also be employed for cleaning railcars and auto tankers, and pipelines. Ideal for processing of drummed sludge and cleaning the drums, cleaning and processing of API ponds and environmental cleanup such as an oil spill from LCC (Large Crude Carrier). The MegaMacs system can handle any processes from heavy sludge to light oils.

Top notch factory support

Personalized factory support and training insures years of worry-free operation.
Contact KMT International
To learn more about our products and services, simply fill out the form below.